Back in 1991, 30 years ago, three friends, Yannis Sotirakos, Costis Kioussis and Thanassis Papadimitriou were engaged in a decision that would change their lives. They decided to follow their passion over continuing their previous professional engagements. They decided to co-create a company that would bring the adventure, exploration, fun and interaction elements into the lives of all people and especially the corporate world.
A company that would introduce new experiences for all. They founded:
EY ZHN(*) Adventures!
(*) EY ZHN (pron.: ef zeen) means "Well being" in ancient Greek and was quoted by Alexander the Great as the main state and purpose that Humanity should aim for.
When the company was founded, outdoor activities and "team buildings" were its core business. At that time both of the above were "unchartered areas" and most of potential corporate clients could not understand the value of such an endeavor!
However, after "knocking quite a few doors", the first significant partnership came, with Travelers Club, for which EY ZHN Adventures implemented various activities and expeditions all over Greece.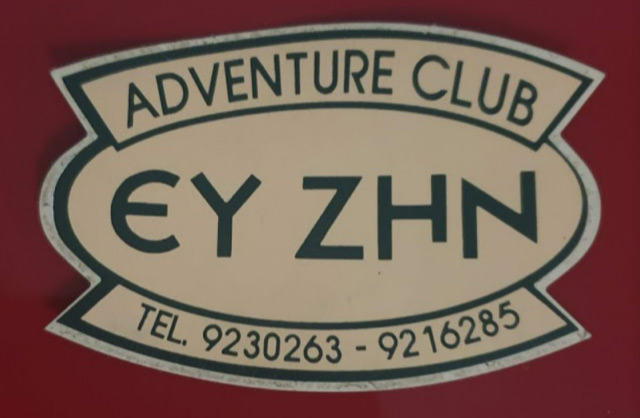 Soon after that, the company introduced another new activity that was meant to be the "talk of the town". Paintball!
Ever since EZGReece DMC has been the pioneer of corporate travel, MICE and team building activities in Greece changing the corporate landscape and bringing once in a lifetime experiences to employees of both Greek and International companies from around the globe!