The game, is played with great success on TV in 25 countries around the world and now comes to make a fun, active and bonding break as part of your corporate meeting!
The "Minute to Win it" does not require knowledge, only skills, strong nerves and a lot of luck. The receipe is simple: A pack of tissues, a deck or an egg, a little practice and 1 minute available to the players to win!
Each group represented by the players invited to pass through 10 seemingly simple tests using everyday objects. The time of each test is 1 minute. As the game goes on, the amount each team wins is increasing as well as the degree of difficulty at each game.
Call us for a "Minute to win it" break with a lot of fun and great music!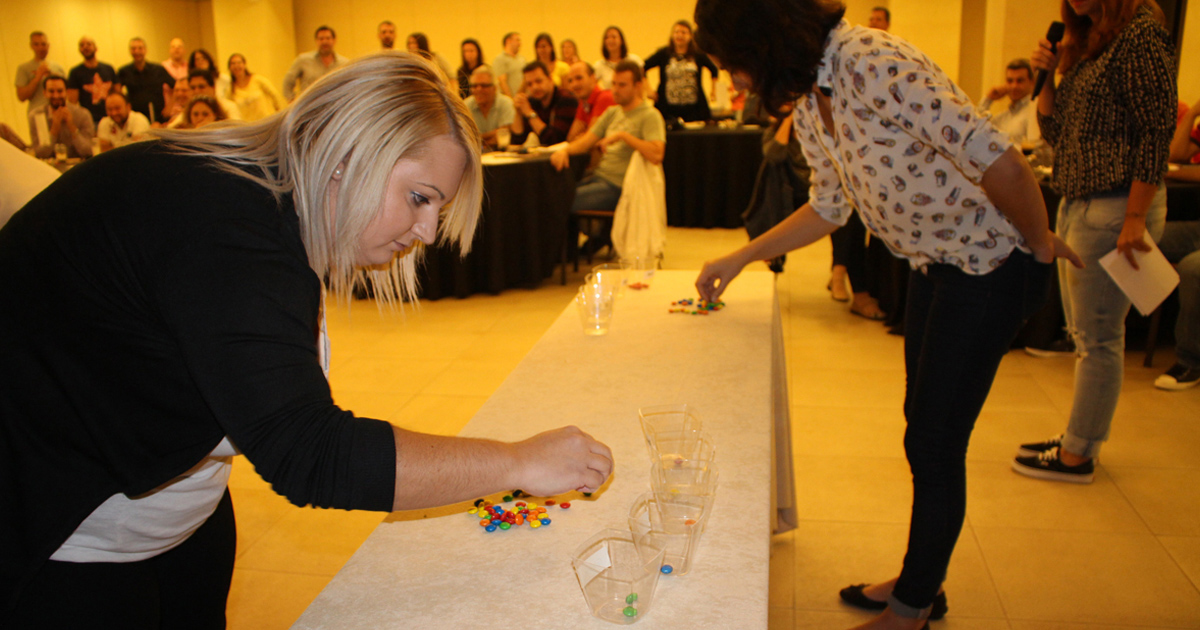 We would like to thank you for your cooperation and on behalf of my colleagues to express to you our positive comments about the event. The activities were targeted at "work obligations" that we wished to emphasize and simultaneously entertaining and accompanied by nice music. Thank you very much. - Angeliki Douka | Sony Europe Limited, d.t. Sony Hellas